BRIGHTANGOTHON
INTERNATIONAL TANGO MARATHON
OCTOBER 29-30-31 2021

Ralli Hall, Denmark Villas, Hove, Brighton, Bn33th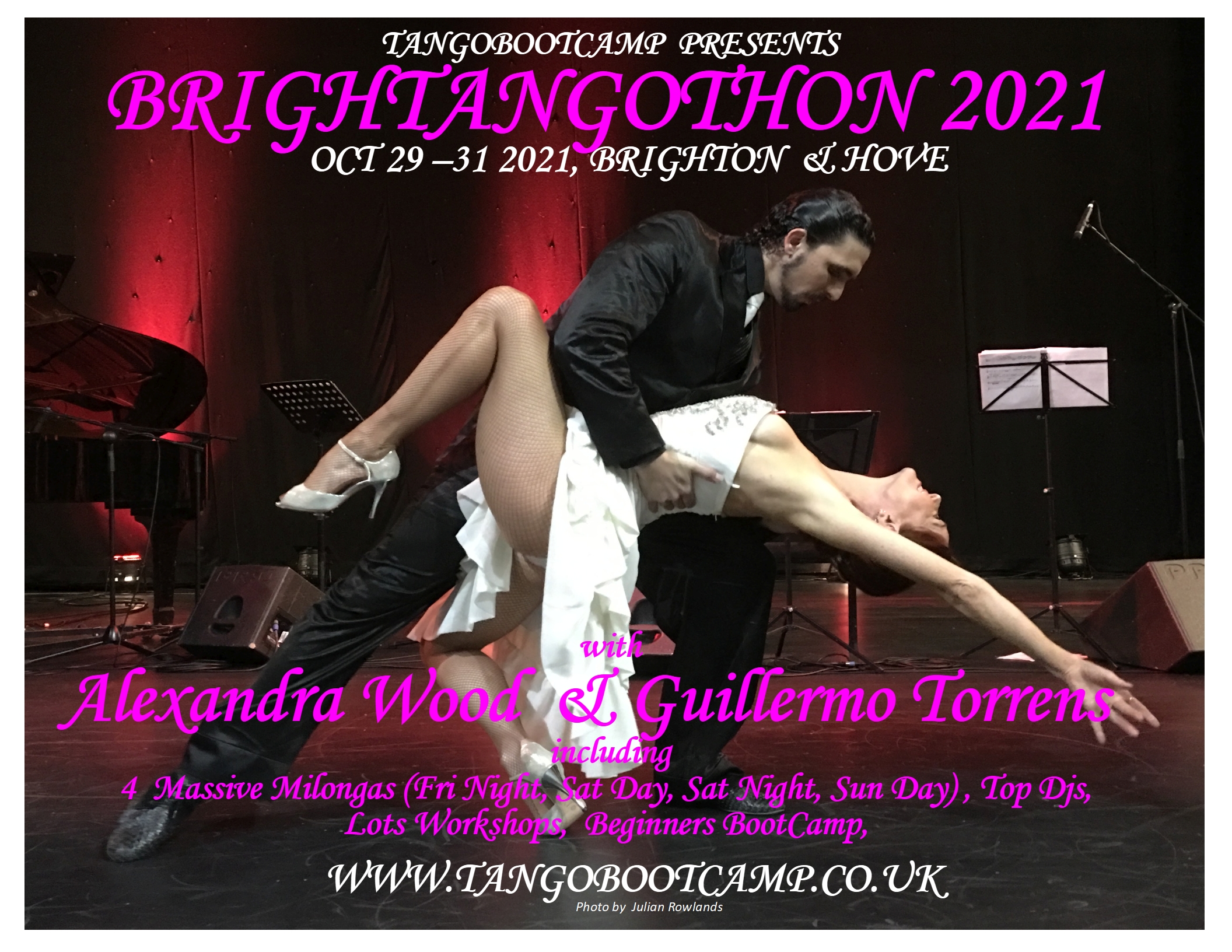 FOR MORE INFO & TO BOOK - CLICK HERE

6th Edition of UK Tango Marathon from organisers of England International Tango Festival set in UK's Seaside Party Capital - Brighton (less than 1 hour from London)

HIGHLIGHTS
* 17 HOURS DANCING * 4 MILONGAS * 4 TOP DJS
*TRADITIONAL + NUEVO (SEPARATE HALLS)
* BIGGEST HALLOWEEN TANGO PARTY ON SOUTH COAST

* 5 OPTIONAL WORKSHOPS
* CLOTHES, SHOES AND MASSAGE

DJS
Guillermo Torrens (Arg)

Paolita (Ita)
Frank Larmer (Uk)
Dance Inspired(Uk)

TEACHERS

Alexandra Wood (UK) & Guillermo Torrens (Arg) - 5 Workshops
Warren & Julie (UK) - Beginners BootCamp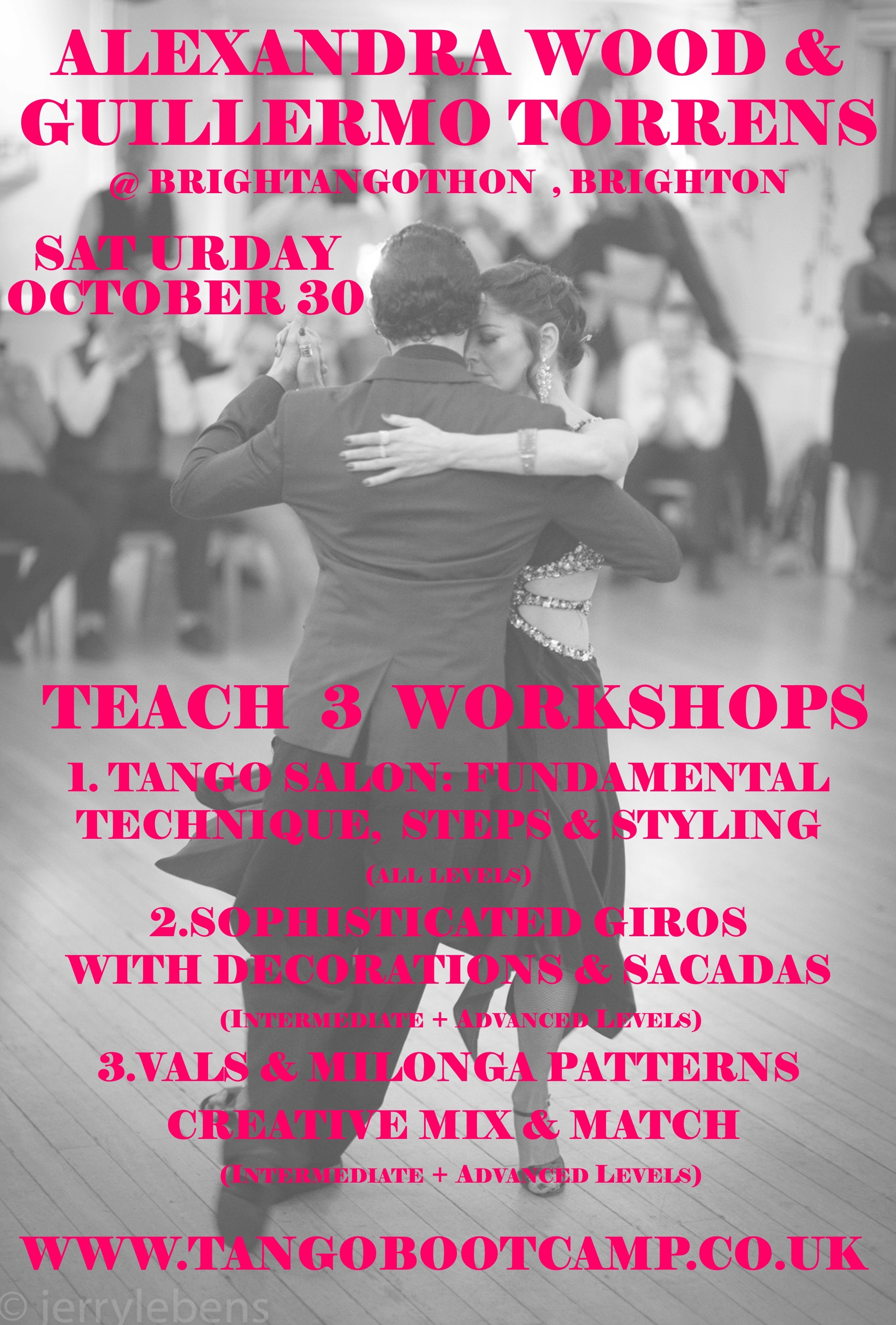 ABOUT THE ARTISTS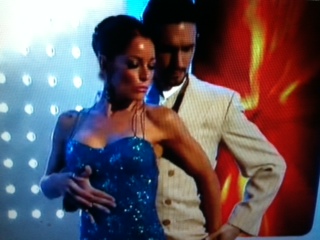 GUILLERMO TORRENS & ALEXANDRA WOOD
Guillermo Torrens is Argentinean dancer & teacher with more than 20 years of experience in dancing and teaching. He studied with maestros in Argentina such as Orlando Paiva, Claudio Omar, "Maestro de Maestros" Raul Bravo along with Angela Ruth Manonellas, Silvio Lavia and Mimi Santapa and Ballet taught by Liliana Belfiore. He has performed at places such as Teatro Colon, Confiteria Ideal, Cafe Tortoni and his performing career expands to many countries around the world. He has appeared on TV shows such as "This Morning" and the "Classic Brits Awards 2012" at the Royal Albert Hall.
Guillermo has won two LUKAS awards for 2 years in a row in the categories: "Tango Performers Of The Year" and "Tango Teachers Of The Year" (2011) and "Tango Performers Of The Year" and "Tango Teachers Of The Year" (2012). Guillermo was dancer at the Midnight Tango show numerous cities in UK for the national tours for all 3 seasons (2011-2013). He also appears in the "Midnight Tango" DVD released in 2011.

Alexandra Wood (B.A. Hons Dance) is one of the world's most in demand tango dancers. She has been principal guest teacher for TangoBootCamp for over 13 years. She studied R.A.D classical ballet for 15 years and has also worked as a contemporary dancer as well as having a prolific career in the fitness industry. She teaches and performs all over Europe yet still remains incredibly grounded, approachable and one of tango's nicest people. In 2002 she co-founded 'Tango in Action', the first Argentine tango school in London. She left this school in 2011 to create her own Tango School. Alexandra studied tango mainly in Argentina, with the late Andrea Misse, who she was honoured to worked with for 5 years. Alexandra is a regular performer at the most well known milongas in Buenos Aires including shows in the prestigious Sunderland Milonga Buenos Aires. She has danced alongside some of the most famous tango dancers, including Miguel Angel Zotto (Tango Por Dos), and Osvaldo Zotto

She has performed in many Stage Shows and was original lead dancer in Vincent and Flavia's Midnight Tango. She also appeared on Strictly, This Morning and Classical Brit Awards.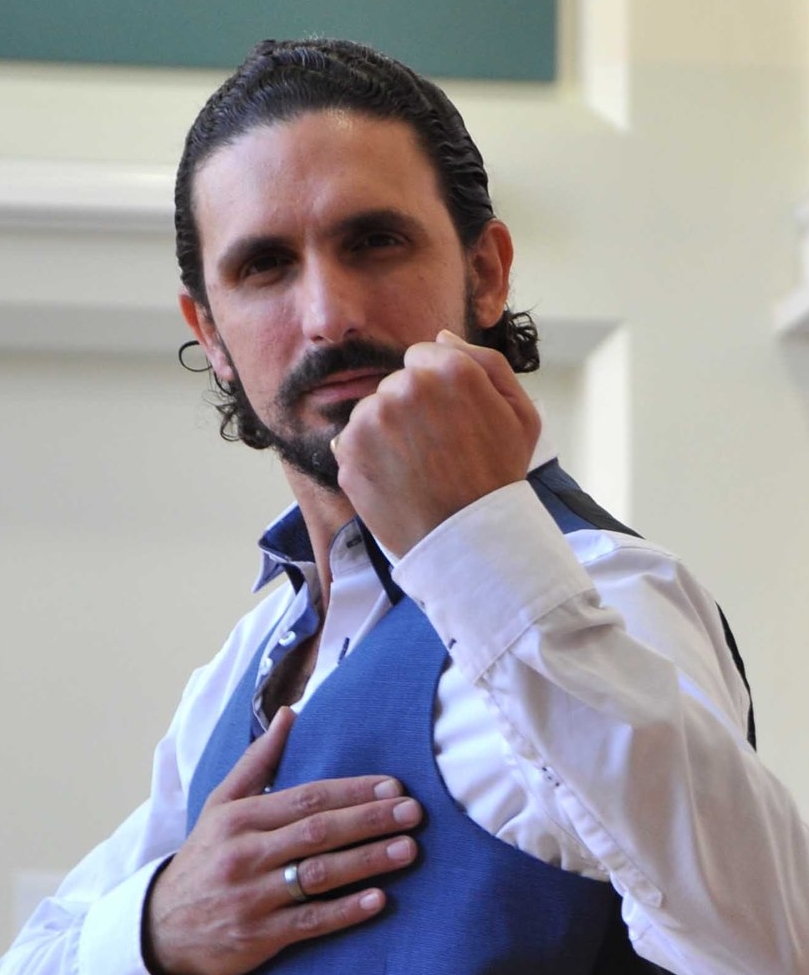 DJ GUILLERMO TORRENS (ARG)
Guillermo is an experienced and popular dj. He has dj'd at Milongas and Festivals in Argentina, UK and Europe.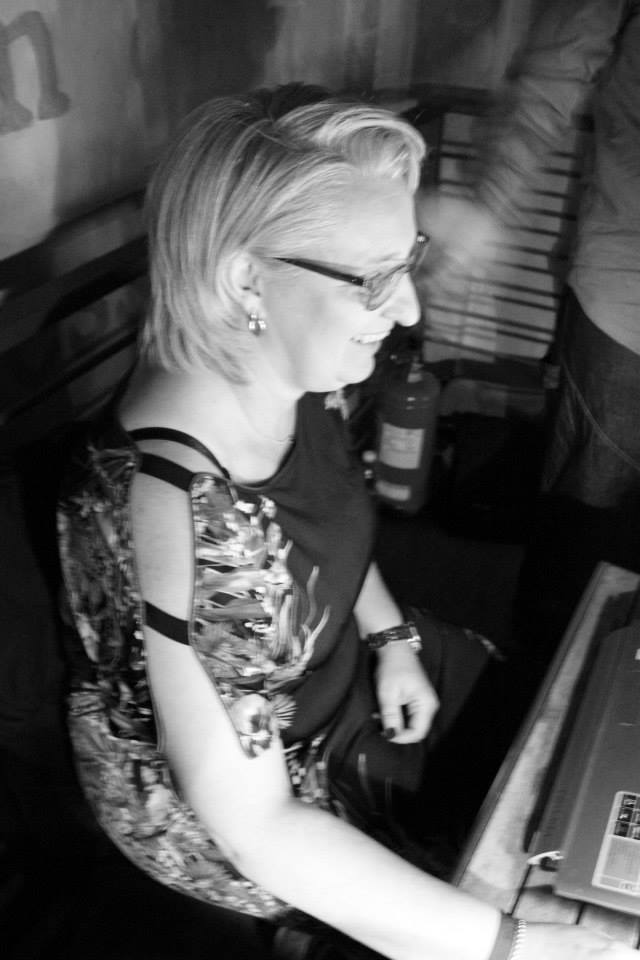 DJ PAOLITA (ITA)
One of Italy's most popular djs. She is regular at many of Europe's biggest festivals such as Asti and Turin (where she djs to crowds of more than 600 people!). She was a real star at this year's England International Tango Festival where she ran the daytime Milongas. She also dj'd at the recent Herstmonceux Castle Milonga.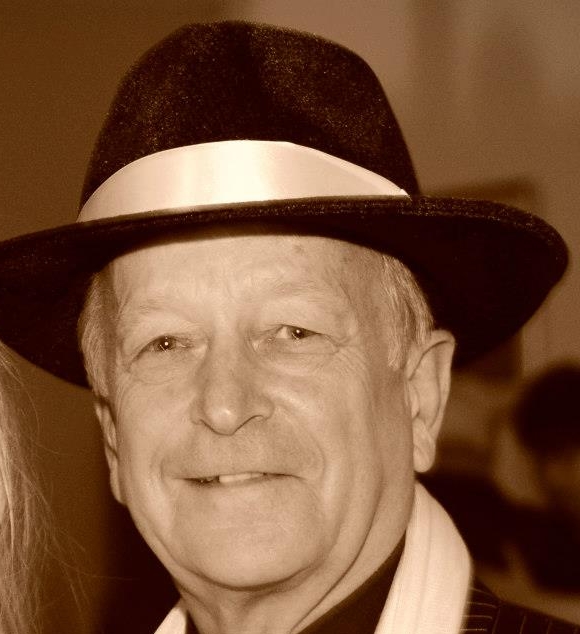 DJ FRANK LARMER (UK)
Co-founder of one of South Coast's leading tango schools - Registango. Celebrating 10 years of organising tango events, djing and teaching. Frank is resident dj at Walberton monthly milonga and popular guest dj at other festivals/events.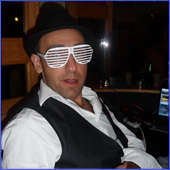 DJ Dance Inspired (UK)
Founder of TangoBootCamp, England InternationalTangoFestival, DecaDance, Temptation, Brightangothon Herstmonceux Castle Tango, Dance has dj'd for more than 30 years and his others genres include Soul, Funk, Blues, Reggae and Modern Jive (Ceroc). He has been involved with Tango for more than 101years and djs regularly at TangoBootCamp milongas, National Tango Festivals, dance weekenders and also guest djs at milongas such as Negrachas.
He adores dj'ing Traditional Tango but this weekend he will focus on Nuevo and Alternative. He will also teach the Beginners BootCamp with Julie @ Brightangothon. www.tangobootcamp.co.uk www.englandinternationaltangofestival.com