BRIGHTANGOTHON
INTERNATIONAL TANGO MARATHON
ON SALE NOW. BOOK NOW FOR BEST PRICES

Ralli Hall, Denmark Villas, Hove, Brighton, Bn33th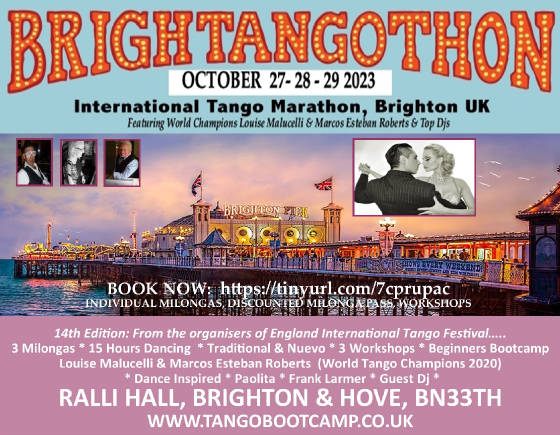 14th Edition of October Tango Weekend from organisers of England International Tango Festival set in UK's Seaside Party Capital - Brighton (less than 1 hour from London)
HIGHLIGHTS


* 15 HOURS DANCING * 3 MILONGAS * 3 TOP DJS
* TRADITIONAL + NUEVO (SEPARATE HALLS)
* BIGGEST HALLOWEEN TANGO PARTY ON SOUTH COAST

* 3 OPTIONAL WORKSHOPS WITH 2020 WORLD TANGO CHAMPIONS!!

* WORLD CLASS SHOW *

DJS
Paolita (Ita)
Frank Larmer (Uk)
Dance Inspired(Uk)

TEACHERS

Louise Malucelli (Arg) & Marcos Esteban Roberts (Arg) - 3 Workshops
Warren & Julie & TangoBootCamp Team (UK) - Beginners BootCamp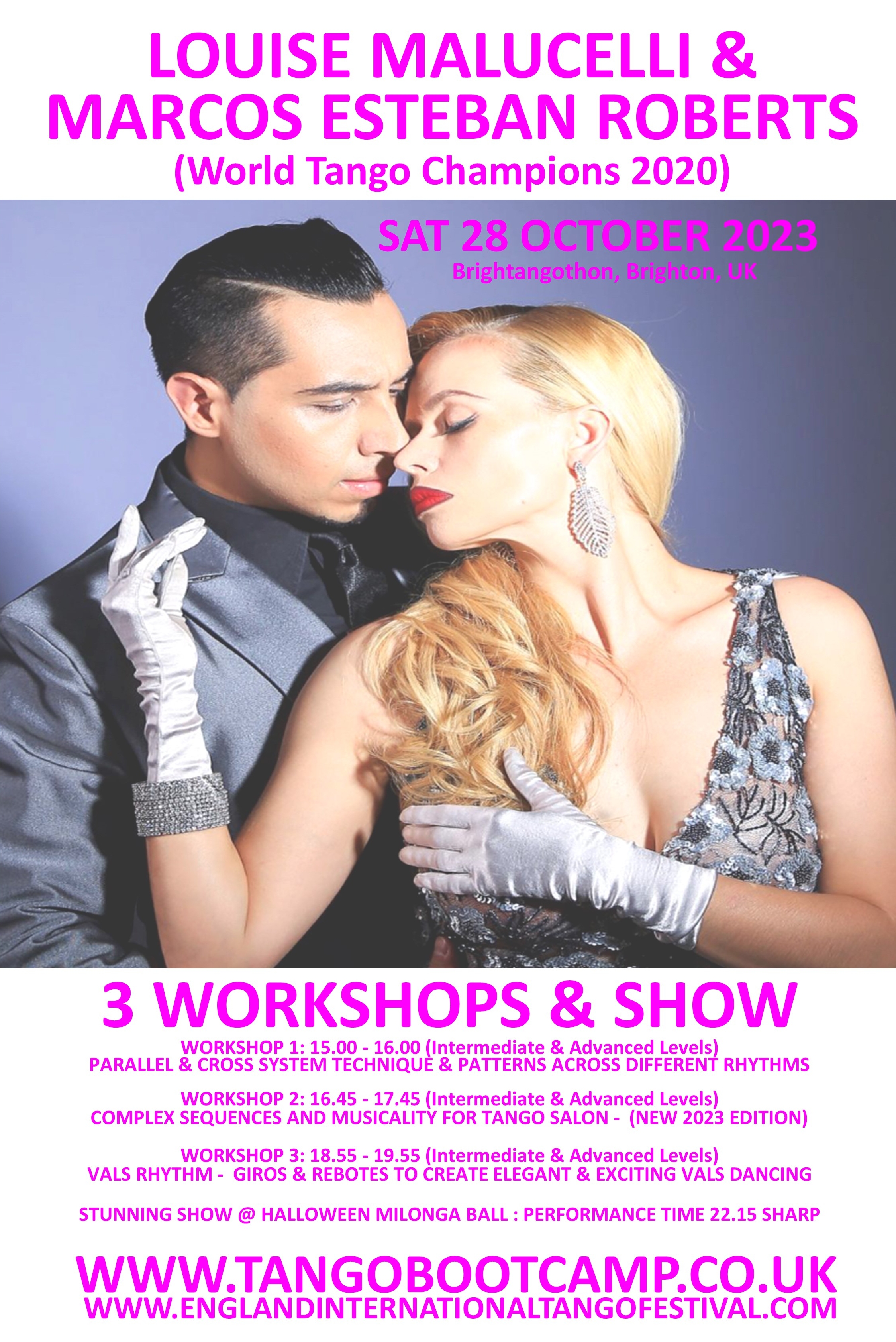 ABOUT THE ARTISTS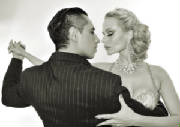 LOUISE MALUCELLI & MARCOS ESTEBAN ROBERTS
Louise & Marcos are 2020 World Tango Champions!
Exceptional dancers and teachers. Also amazing performers. In addition to being World Champions for Tango Salon, they are equally at home on the Stage, including starring in Global Touring Show 'Tango Fire' for 7 years. After a fantastic visit in 2022 we are incredibly excited to host them again. They will teach 3 Workshops and perform their show at the Halloween Milonga. For more info about their extensive careers/credentials check out https://www.louiseymarcostango.com/curriculum-vitae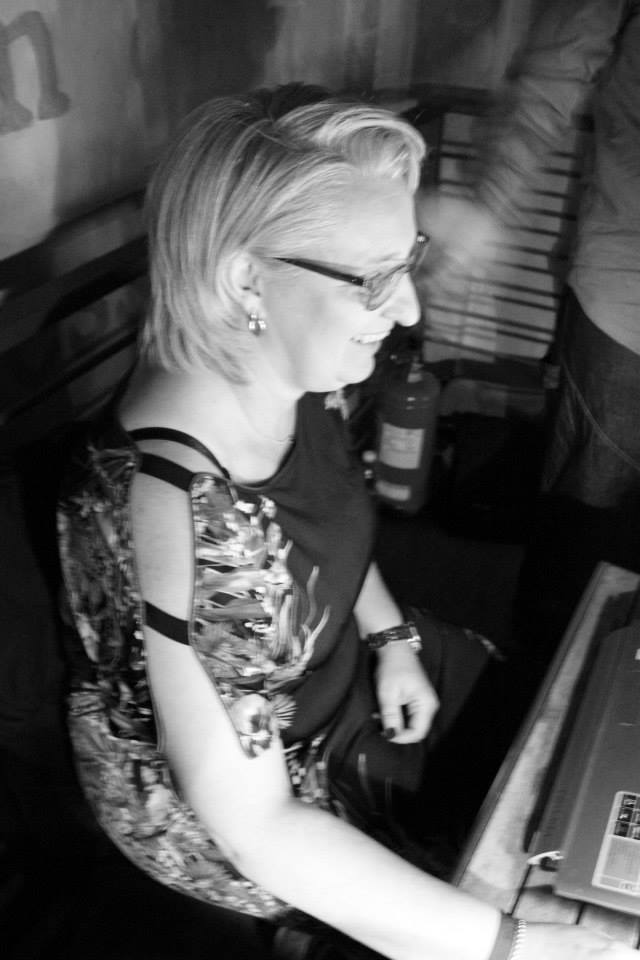 DJ PAOLITA (ITA)
One of Italy's most popular djs. She is regular at many of Europe's biggest festivals such as Asti and Turin (where she djs to crowds of more than 600 people!). She was a real star at this year's England International Tango Festival where she ran the daytime Milongas. She also dj'd at the recent Herstmonceux Castle Milonga.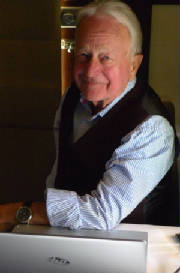 DJ FRANK LARMER (UK)
Co-founder of one of South Coast's leading tango orgs - Registango. Celebrating 13 years of organising tango events, djing and teaching. Frank is resident dj at Walberton monthly milonga and popular guest dj at other festivals/events.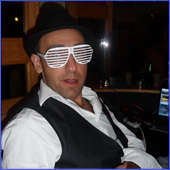 DJ Dance Inspired (UK)
Founder of TangoBootCamp, England InternationalTangoFestival, DecaDance, Temptation, Brightangothon Herstmonceux Castle Tango, Dance has dj'd for more than 30 years and his others genres include Soul, Funk, Blues, Reggae and Modern Jive (Ceroc). He has been involved with Tango for more than 18 years and djs regularly at TangoBootCamp milongas, National Tango Festivals, dance weekenders and also guest djs at milongas such as Negrachas.
He will also teach the Beginners BootCamp with Julie @ Brightangothon. www.tangobootcamp.co.uk www.englandinternationaltangofestival.com