BRIGHTANGOTHON
INTERNATIONAL TANGO MARATHON
OCTOBER 27-29 2017

Ralli Hall, Denmark Villas, Hove, Brighton, Bn33th
INFO BELOW REFERS TO 2016 FESTIVAL.
2017 INFO WILL BE POSTED SOON !!
WE HAVE ANOTHER FANTASTIC LINE-UP OF INTERNATIONAL DJS + TEACHERS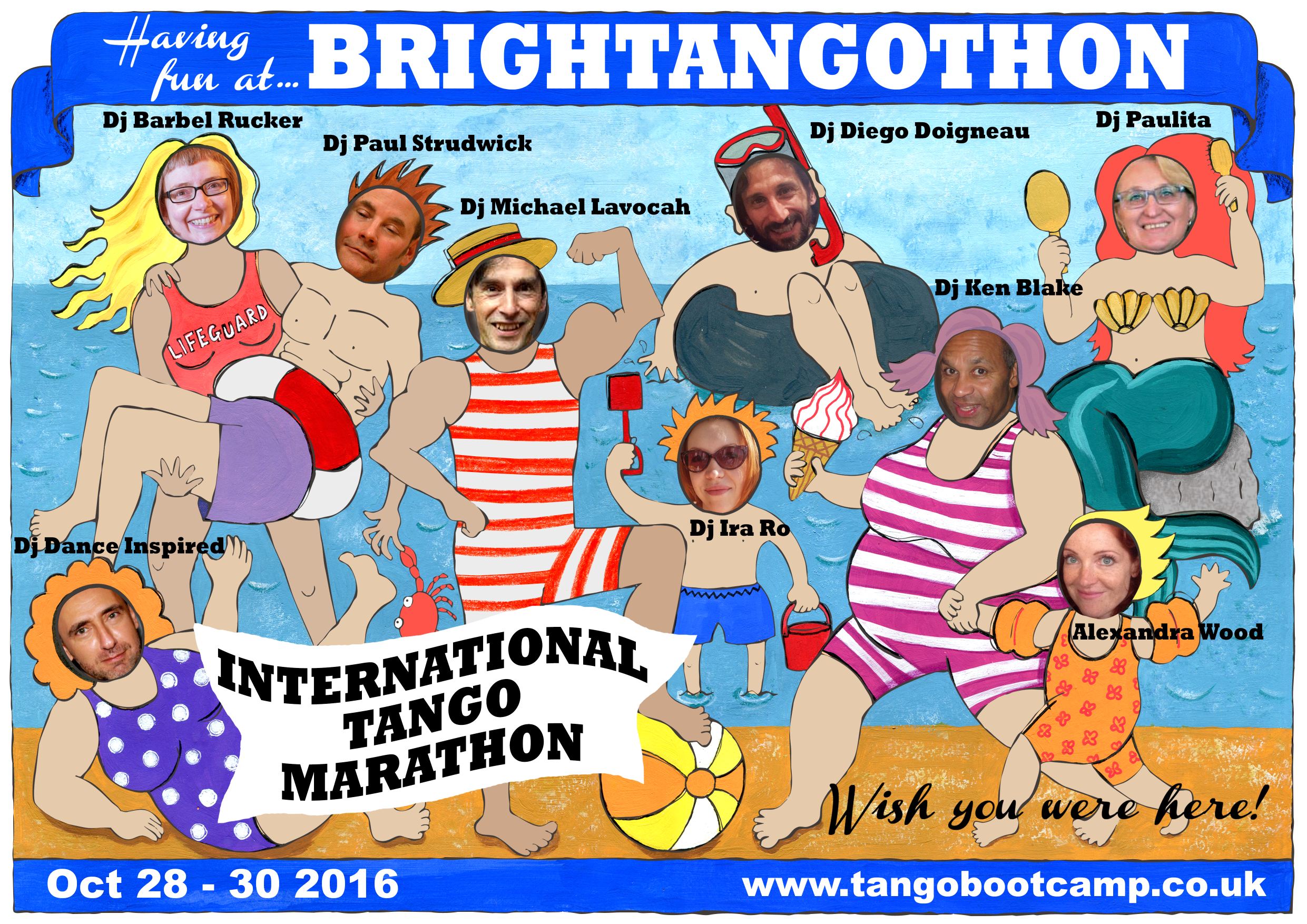 FOR MORE INFO ABOUT THE EVENT - CLICK HERE

2nd Edition of UK Tango Marathon from organisers of England International Tango Festival set in UK's Seaside Pleasure Capital - Brighton (less than 1 hour from London)

HIGHLIGHTS
* 23 HOURS DANCING * 5 MILONGAS * 8 TOP DJS
*TRADITIONAL + NUEVO (SEPARATE HALLS)
* BIGGEST HALLOWEEN TANGO PARTY ON SOUTH COAST EVER
* OPTIONAL DANCE WORKSHOPS
* SHOES AND MASSAGE

DJS
Michael Lavocah (Uk), Diego Doigneau (Arg)
Bärbel Rücker (Den), Paulita (Ita), Ira Ro (Rus)
Paul Strudwick (Uk), Dance Inspired(Uk), Ken Blake (Uk)

TEACHERS
Alexandra Wood - 2 Workshops
Bärbel Rücker -1 Workshop
Michael Lavocah -1 Workshop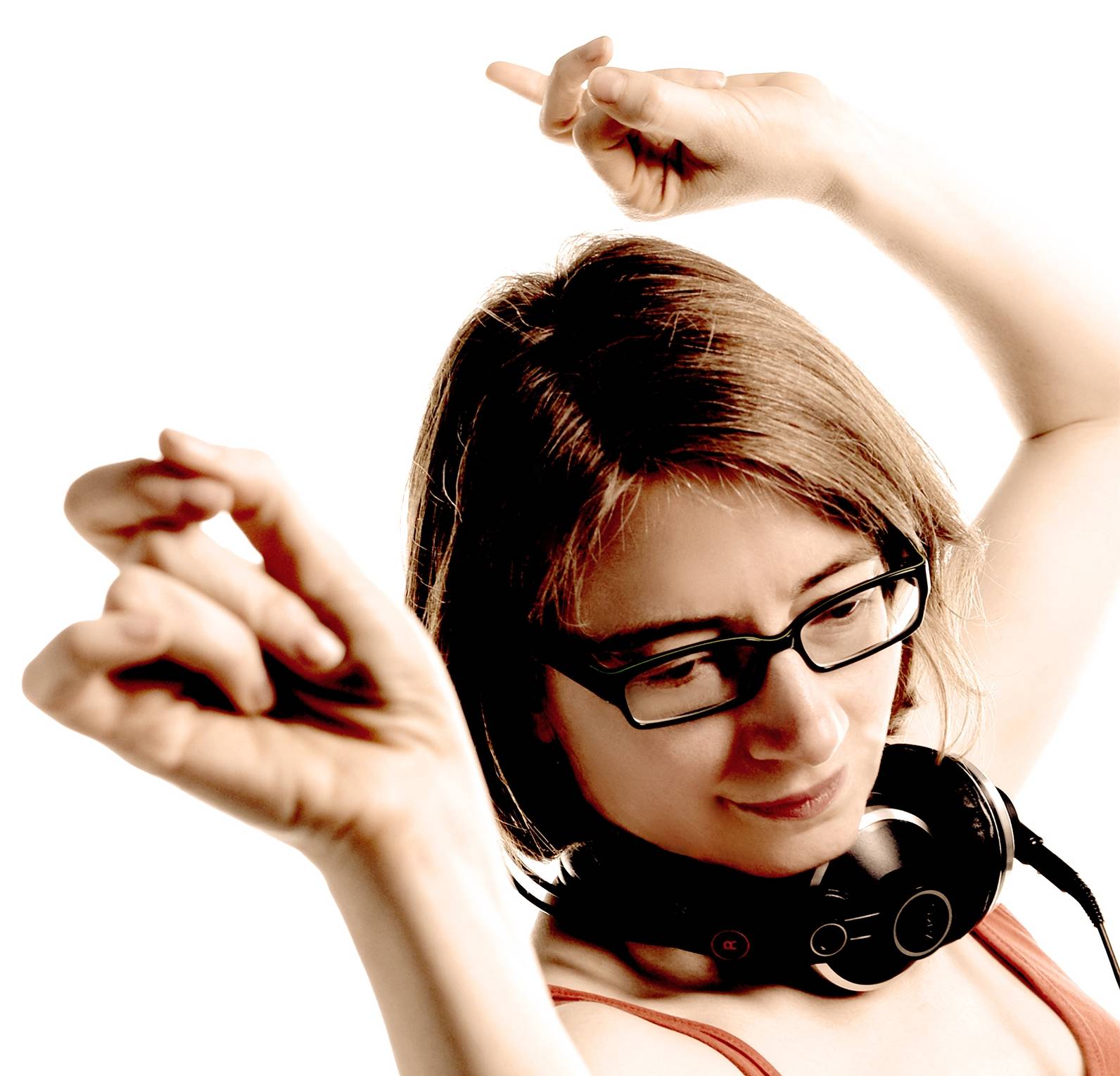 DJ Bärbel Rücker (DEN)
Bärbel is one of the pioneers of the now huge European Tango Marathon scene. With 17 years Tango experience she has performed full evening music sets at Tango marathons, Tango festivals, and milongas in Denmark, Sweden, Norway, Finland, Italy, France, Netherlands, Belgium, Portugal, Germany, Austria, Slovenia, Switzerland, Poland, Hungary, Greece, Czech Republic, Bulgaria, Romania, Turkey and Ukraine.


Bärbel's Tango DJ'ing approach includes songs mostly from the late 1920's, 1930's and 1940's. In addition, her distinctive use of Cortinas provides a structure which further enhances the dancing experience (especially at bigger events so that dancers have the opportunity to change partners). Finally, her ability to adapt her selection of music to the multiple elements that make up a particular milonga is an aspect of Bärbel's individual style which has become her unique signature. http://tanzbar.dk/about/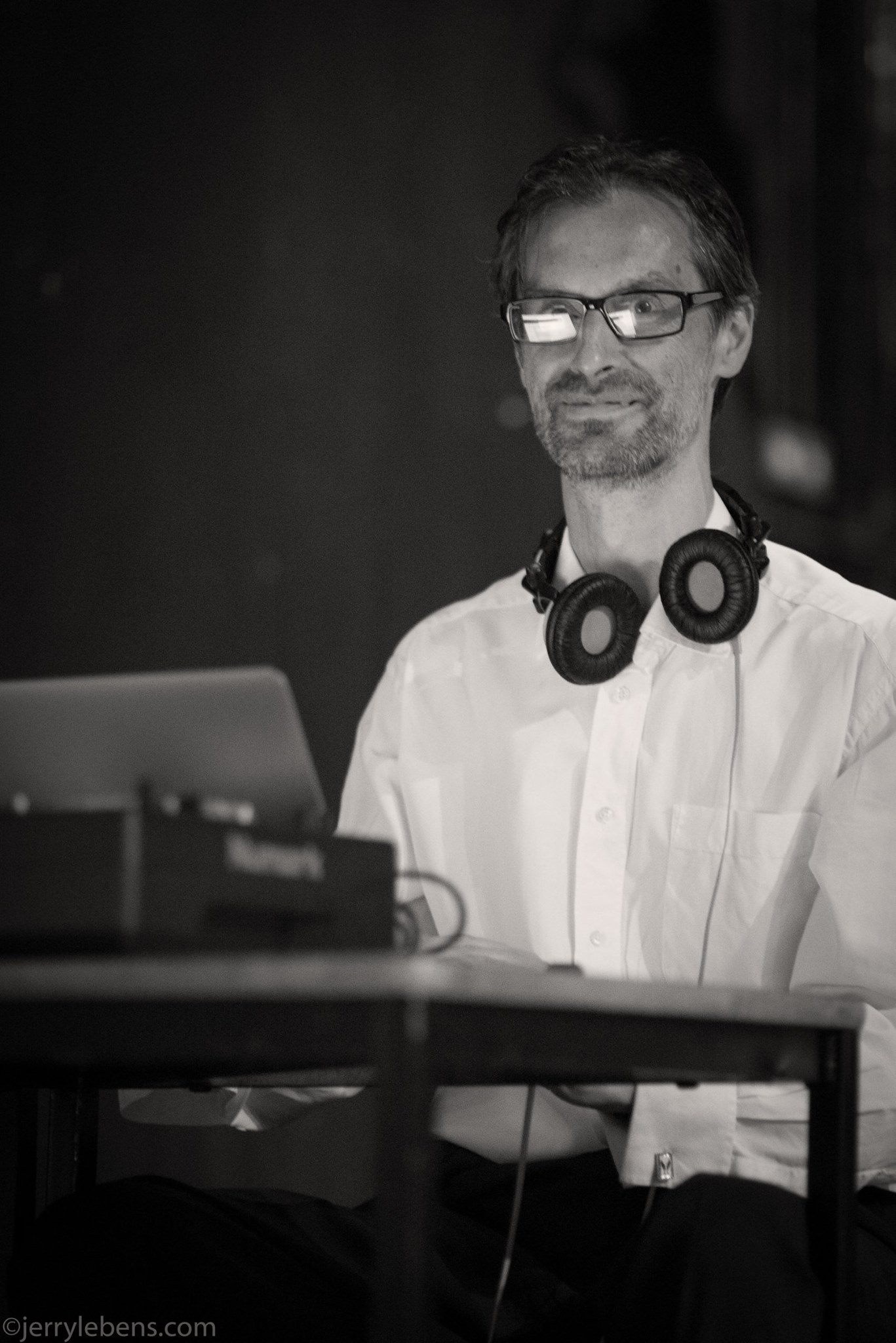 DJ Michael Lavocah (UK)
Michael is is one of Europe's most popular Marathon djs. He is also perhaps the world's leading authority on the history, development and catalogue of Argentine Tango music. He is author of 3 Tango Books which have been published in many languages. At Brightangothon he will teach a special workshop about Osvalddo Pugliese to tie in with his brand new book - Tango Masters: Osvaldo Pugliese. More info about Michael can be found at www.milonga.co.uk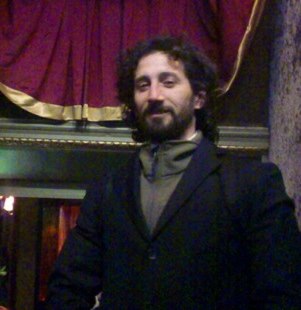 DJ Diego Doigneau (ARG)
Born in Buenos Aires, Diego studied theatre and music both in Buenos Aires and London. He's been the resident dj at the Uk's busiest milonga Negracha Tango Club for the last 6 years. He was also Co-Organiser of Tango Etnia since November 2011 until February 2015. He recently embarked on a new joint venture called Milonga Portena. He's dj'd all major London milongas and festivals including England International Tango Festival, Carablanca, El porteñito, Tango at Spitafield, Rojo y Negro, Zero Hour at The Dome, The Light, Stardust Milonga, Milonga Bohemiene, River Tango Festival as well as in Buenos Aires Practica x and Viva la Pepa.

His djing is mainly based in Golden era Orchestras. He also djs regularly at Negracha tango contemporaneo dance floor, where he plays orquestras from the 60's onwards with touches of electro and other non tango tunes. Whether it's Traditional or Modern, Diego quite simply plays the best, most danceable music to keep the energy high and the dancers on the floor.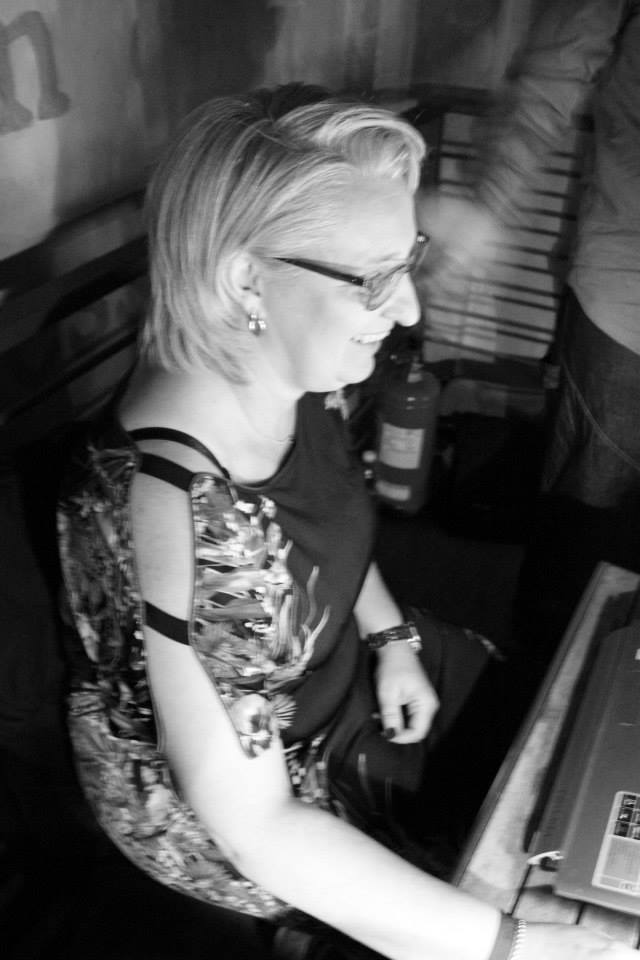 DJ Paulita (ITA)
One of Italy's most popular djs. She is regular at many of Europe's biggest festivals such as Asti and Turin (where she djs to crowds of more than 600 people!). She was a real star at this year's England International Tango Festival where she ran the daytime Milongas. She also dj'd at the recent Herstmonceux Castle Milonga.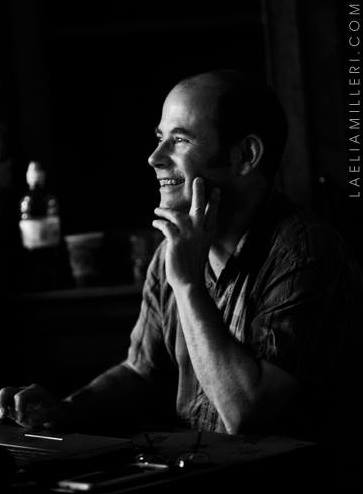 DJ Paul Strudwick (UK)
Paul Strudwick is a BBC trained freelance sound engineer with his own recording truck. He also DJs and organises the Magic Roundabout Milongas and DJs at other milongas including Eton, Juntos London, Burley, and Abrazo Dulce. He was one of the founders of the Encuentro Milonguero "Una Mirada" in Bristol. He is collecting and transferring tango 78s to digital files, hopefully for later release, and he founded the popular Facebook group 'The Tango Now Playing in My Head is....' which has over 4,000 members.

Many years ago he attended one of the first TangoBootCamps in Hove and we are delighted to welcome him back for Brightangothon and to hear him play his delightful music. http://magicroundabout.eu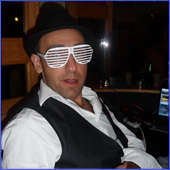 DJ Dance Inspired (UK)
Founder of TangoBootCamp, England InternationalTangoFestival, DecaDance, Temptation Brightangothon. Dance has dj'd for more than 30 years and his others genres include Soul, Funk, Blues, Reggae and Modern Jive (Ceroc). He has been involved with Tango for more than 101years and djs regularly at TangoBootCamp milongas, National Tango Festivals, dance weekenders and also guest djs at milongas such as Negrachas.
He adores dj'ing Traditional Tango but this weekend he will focus on Nuevo and Alternative. He will also teach the bootcamp with Ira Ro @ Brightangothon. www.tangobootcamp.co.uk www.englandinternationaltangofestival.com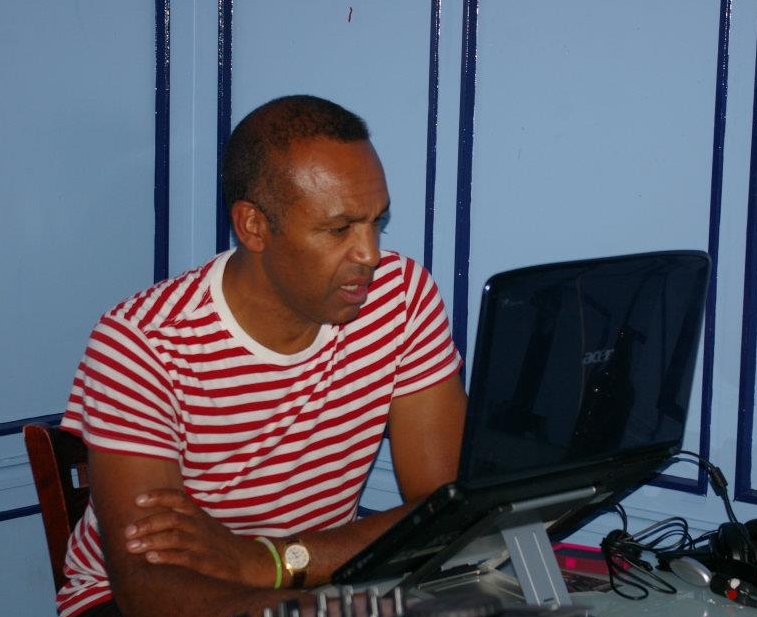 DJ Ken Blake (UK)
Ex-professional footballer, Ken is a very popular dj from the Midlands. After hanging up his boots he was a club dj for many years. He then fell in love with partner dance and quickly emerged as a top dj of swing, blues, jive and of course tango. He is invited to many festivals across the UK and increasingly abroad.

Ken will dj the Nuevo and Alternative rooms. An expert in reading the mood of the floor and choosing his music to inspire and delight all dancers.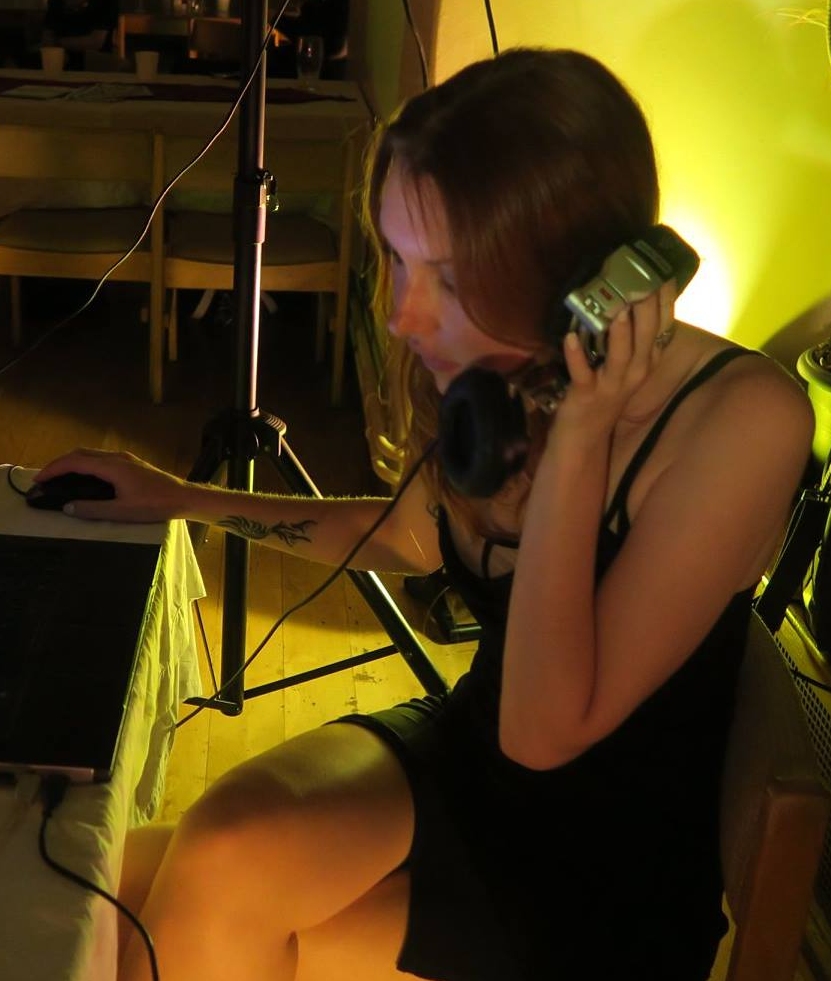 DJ Ira Ro (RUS)
An emerging Tango dj with very broad musical knowledge and interest. Well connected to Eastern European Tango music scene. Also teaching BootCamp @ Brightangothon.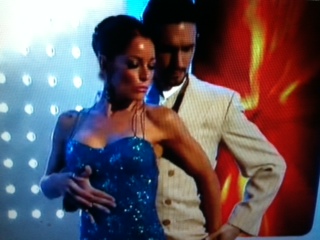 Alexandra Wood (UK)

Alexandra Wood (B.A. Hons Dance) is one of the world's most in demand tango dancers. She has been principal for TangoBootCamp for over 8 years. She studied R.A.D classical ballet for 15 years and has also worked as a contemporary dancer as well as having a prolific career in the fitness industry. She teaches and performs all over Europe yet still remains incredibly grounded, approachable and one of tango's nicest people. In 2002 she co-founded 'Tango in Action', the first Argentine tango school in London. She left this school in 2011 to create her own Tango School. Alexandra studied tango mainly in Argentina, with the late Andrea Misse, who she was honoured to worked with for 5 years. Alexandra is a regular performer at the most well known milongas in Buenos Aires including shows in the prestigious Sunderland Milonga Buenos Aires. She has danced alongside some of the most famous tango dancers, including Miguel Angel Zotto (Tango Por Dos), and Osvaldo Zotto

She has performed in many Stage Shows and was original lead dancer in Vincent and Flavia's Midnight Tango. She also appeared on Strictly, This Morning and Classical Brit Awards.