Bank Holiday Monday Special Ralli Hall Tango Night with extended Milonga (Mon Aug 31)

Special extended night at Ralli Hall on Bank Holiday Monday (Aug 31). Slightly different timings will apply only for the Bank Holiday.

Basically it's a longer night with classes starting a bit earlier and then almost 3 hours of social dancing.

18.15-19.15 Beginners/All levels Tango Technique Class (as per regular mondays - suitable for all)

19.15-20.15 All Levels – Brand New Technique + Moves direct from Julie and Vy's 1 month Buenos Aires Sabbatical+ separate beginners consolidation

20.15-23.00 Bank Holiday Milonga : Music 80% traditional in tandas/20% Nuevo (Dj Dance Inspired)

Plus Free Drink + Nibbles Pricing: Drop in as usual – no need to book (£8 milonga only, £10 milonga + 1 class or 2 classes). If you are on a deal this can be used on the Bank Holiday as usual.

It's the last Bank Holiday of the year so end it in style with a lovely night's Tango at Ralli Hall.
TOTAL BEGINNERS WELCOME, ANY NIGHT
WE CAN'T WAIT TO SEE YOU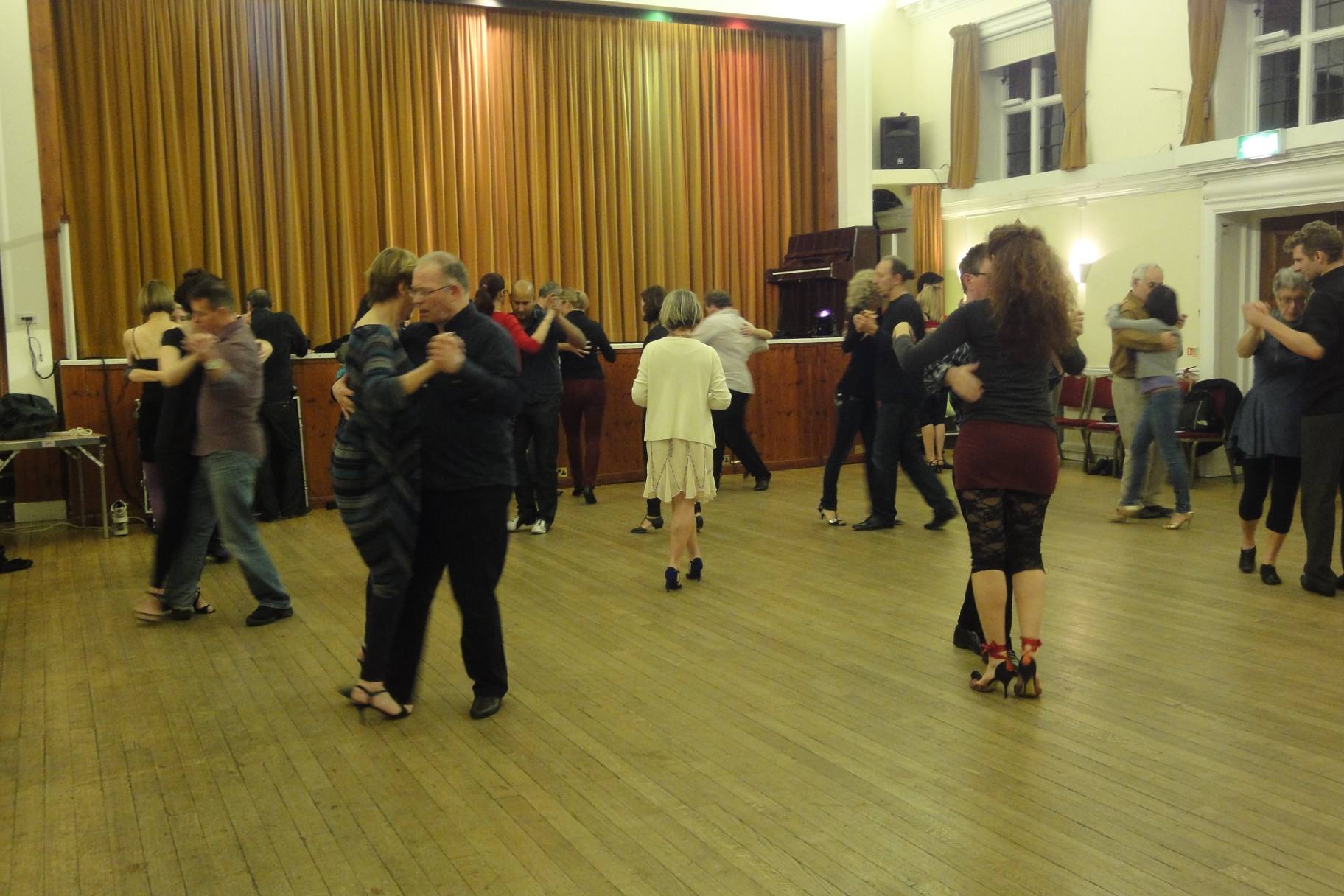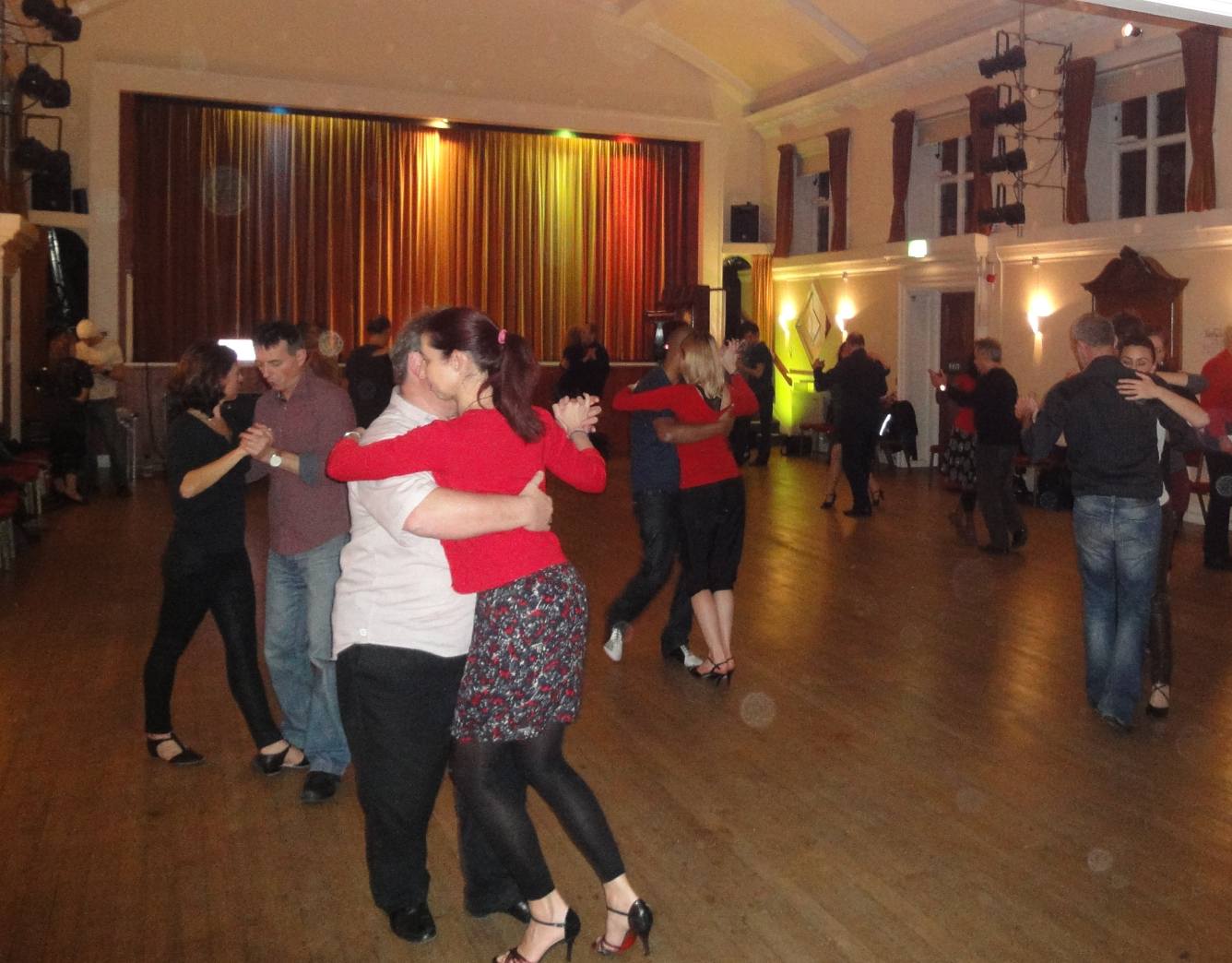 CLICK HERE FOR MORE INFO ABOUT ALL OUR WEEKLY CLASSES
MONDAY NIGHT TANGO AT RALLI HALL
(Total Beginners, Improvers, Intermediates + Milonga)
NO NEED TO BOOK, NO PARTNER REQUIRED, NO NEED TO SIGN UP FOR COURSE
Location - Ralli Hall Main Hall (street level), Denmark Vilas, Hove, Bn33th
(opposite tesco metro around corner from Hove Station)
We dance in the main Ralli Hall which is a lovely spacious, art deco hall with exceptional wooden floor and state of the art audio system.

CLASSES
19.30-20.30 All Level Technique Class (suitable for ALL levels)
20.30-20-50 Practica (all levels)
20.50-21.50 Improver/Intermediate level - Advancing your Technique and building your repertoirre
20.50-21.50 Beginners Consolidation Class - We will run a separate beginners consolidation at the same time as usual.
Even if you are an experienced dancer, we very strongly suggest you come to both classes.

MILONGA /PRACTICA
21.50-23.00 Milonga + Practica - dj Dance Inspired (all levels) with Class Teachers on hand to social dance or help out if you want to practice something specific.


£10 for 1 or 2 class (es), practica and milonga
£3.50 for practica/milonga
No need to book - just drop -in. Alternatively book a number of classes and save money
eg 5 weeks for price of 4 - (we even let you miss a few in between)

Location - Ralli Hall, Denmark Vilas, Hove, Bn33th (opposite tesco metro around corner from Hove Station)
Parking - Up to 10 free parking spaces available on site, otherwise metred bays outside + in surrounding roads, free after 8.00pm or park in roads north of railway line (free) and walk across footbridge.
Alternatively, if you don't want to find a space we have a special deal with Hove Station Car Park where you can park for a very reduced rate. Please follow the link below.