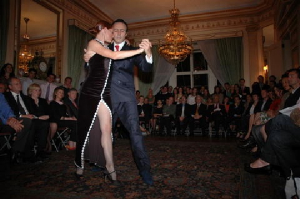 Our intermediate/advanced boot camp instructors, Stefano Fava and Alexandra Wood are without question amongst the finest professional tango dancers in the world.
Their love and respect for the traditional tango from Buenos Aires has lead them to train and work with the most famous and acclaimed tango dancers.
They regularly visit Argentina to further enhance their Tango expertise and perform to the most discerning tango audiences. Stefano has spent most of the past year teaching and performing around Asia, South America and Europe. Alexandra is one of UK's most sought after teachers and is currently on tour perfroming in Vincent and Flavia's Midnight Tango show. They will be teaching together for us virtually exclusively this year (May in Sussex and and August Cheshire)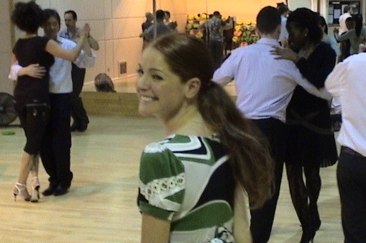 Their teaching style is clear, assured yet encouraging. They have vast experience of teaching complete beginners and also dancers who have backgrounds in different dance styles (including Modern Jive). They really were the only teachers we wanted to partner with to develop the TangoBootCamp experience where the teaching needs to be intense but still fun!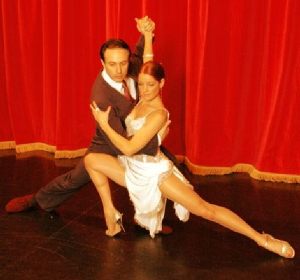 They place special emphasis on authentic technique, the connection within the couple and musicality. Alexandra's background as a classically trained (R.A.D) ballet dancer adds an extra element of elegance and grace which takes their tango to a different level. Stefano's dedication to the rich history of the dance and passion for classic tango music helps students to quickly understand and feel it's tradition.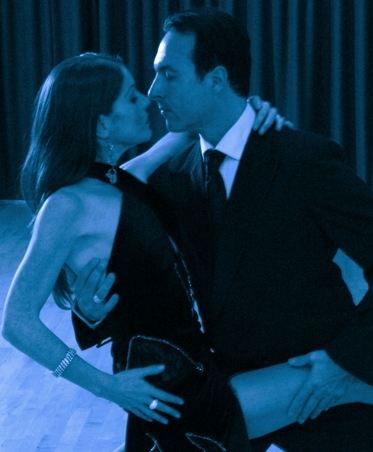 Whilst other couples rely on flashy moves, Stefano + Alex wow their audiences with the purity and intensity of their connection and authentic classical technique. Watching them dance together is a spellbinding experience. Learning from them for 14 hours at TangoBootCamp will be equally memorable, inspiring and a great place to start your tango journey.